In today's expanding digital currency ecosystem, SatoshiHero.com stands distinctively as a confluence of a multi-cryptocurrency faucet and an online casino. SatoshiHero, aptly named after Bitcoin's pseudonymous creator, Satoshi Nakamoto, is one such platform that has garnered attention. Merging the essence of claiming various cryptocurrencies with the exhilaration of casino games, it carves a niche for itself. This review will take a comprehensive look into SatoshiHero to help both novices and seasoned crypto aficionados decide if it's worth their time.
Introducing SatoshiHero
SatoshiHero combines the features of a diverse cryptocurrency faucet with a Free-to-Play online casino. The platform not only allows users to claim various cryptocurrencies at set intervals but also beckons with the allure of casino games. With a user-friendly interface, it appeals to both gaming aficionados and those newly treading into the crypto world.
Kickstarting Your Journey at SatoshiHero.com
Beginning with SatoshiHero is a breeze. A simple email-based registration process followed by account verification unlocks access to the world of diverse cryptocurrency earnings and engaging casino games. The seamless integration with Satoshi Monster is noteworthy, hinting at a synergized experience or shared ownership.
Diverse Ways to Engage and Earn
Faucet Claims (Free Fortune Wheel): Reflecting its foundational aspect, SatoshiHero offers periodic claims across 11 different cryptocurrencies. This diversity ensures users can diversify their digital portfolios without being restricted to Bitcoin.
Casino Gaming Platform: The casino element provides an edge to SatoshiHero. Slot games such as 'The Dog House' and 'Bigger Bass Bonanaza' offer not only entertainment but opportunities to multiply crypto holdings. These games cater to both fun-seekers and those looking for risk-reward gaming experiences.
Offer Wall: Teaming up with reputable partners, SatoshiHero's offer wall is replete with tasks and paid surveys. Completion of these activities can lead to cryptocurrency rewards, often surpassing the standard Bitcoin faucet claims.
Free Fortune Wheel of Satoshi Hero
Undoubtedly, Satoshi Hero's standout feature is its Free Fortune Wheel. Users have the opportunity to win anywhere from 10 to 1,000,000 Satoshis every 30 minutes. This is a significant reason why SatoshiHero.com is frequently categorized as a Bitcoin Faucet.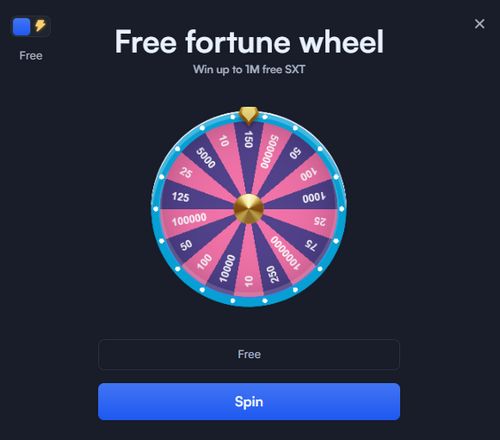 Upholding Security
For platforms involving financial transactions, security is paramount. SatoshiHero adopts SSL encryption to secure users' data and assets, with a strong emphasis on enabling two-factor authentication for augmented security.
Efficient Withdrawal System
SatoshiHero's withdrawal procedures stand out in efficiency. Once users achieve the designated withdrawal threshold for their chosen cryptocurrency, the platform's automated system facilitates a swift payout.
The minimum amount to cashout is set at 30,000 satoshis (STX). It's about 0.00010213 BTC ($3 worth).
Pros and Cons
Pros:
Versatile Earning Avenues: The blend of multi-crypto faucet and casino gaming ensures varied earning opportunities.
Broad Cryptocurrency Support: Catering to 11 different cryptocurrencies, it offers a comprehensive faucet experience.
Rapid Withdrawals: The automatic payout mechanism emphasizes user satisfaction and efficiency.
Engaging Referral System: Inviting friends amplifies earnings via commissions from their activities.
Cons:
Variable Earnings: The fluctuating earning potential, especially in casino games, might not resonate with all.
Complexity for Newbies: The multi-crypto approach might initially seem daunting to newcomers.
Community and Support
An active and engaged community often signifies a platform's credibility. SatoshiHero boasts a dynamic online user base, sharing experiences and insights. Additionally, their dedicated support team adeptly manages queries, ensuring user concerns are promptly addressed.
Is SatoshiHero.com the Platform for You?
For those seeking a dynamic blend of crypto learning with casino gaming, SatoshiHero offers a compelling proposition. It's a doorway to understanding diverse cryptocurrency transactions while simultaneously immersing oneself in gaming highs and lows.
However, as with all crypto-gaming platforms, tempered expectations are wise. SatoshiHero.com provides a multifaceted engagement experience, but it shouldn't be viewed as a path to instant crypto riches. Approach it as an educative entertainment hub, and the journey will be rewarding.
Is SatoshiHero a Scam or Legit? Unveiling the Truth
In the crypto world, the authenticity and reliability of platforms are perennial concerns. With a myriad of websites offering various cryptocurrency-related services, distinguishing between legitimate ones and scams is imperative. One such platform that has captured attention is SatoshiHero.com. But is it genuine, or just another digital maze leading nowhere? Let's dive in.
Overview of SatoshiHero
SatoshiHero.com serves as a fusion of a multi-cryptocurrency faucet and an online casino. Catering to 11 different cryptocurrencies and a plethora of gaming experiences, it stands distinctively in the sprawling landscape of digital currency platforms. Its user-friendly interface, combined with diverse earning avenues, has attracted a considerable user base.
Credibility Indicators
Security Protocols: SatoshiHero employs SSL encryption to safeguard users' data and assets. Additionally, it encourages two-factor authentication, demonstrating a commitment to user security.
Transparent Withdrawal System: A hallmark of genuine platforms is their transparent and efficient withdrawal mechanisms. SatoshiHero boasts an automatic payout system, streamlining the process once users reach the withdrawal threshold.
Active Community: A vibrant user base and community interactions often indicate a platform's reliability. SatoshiHero, with its interactive user base sharing experiences and insights, ticks this box.
Partnerships: Collaborations with reputable partners for its offer wall, such as Timebucks, show that SatoshiHero is intertwined with recognized entities in the digital landscape.
Points of Caution
However, like any other platform in the vast digital space, it's essential to approach SatoshiHero with informed caution. While many users share positive experiences, discrepancies or occasional glitches are not uncommon. These hiccups can sometimes lead to perceptions of the platform being less than genuine.
Good Trustpilot Rating for SatoshiHero
At the time of penning this review, SatoshiHero boasts an impressive 4.4-star rating on Trustpilot, garnered from hundreds of reviews. This establishes it as a reputable online casino platform.
Verdict
Based on the security measures, transparent operations, and active community engagement, SatoshiHero does seem to align more with legitimate cryptocurrency platforms than scams. However, users are always advised to do their research, be wary of investing significant sums, and approach any online platform with due diligence.
In conclusion, while SatoshiHero.com displays numerous legit indicators, it's paramount to remember the golden rule of the digital world: always prioritize personal security and never invest more than you can afford to lose.
Concluding Thoughts
Merging the versatility of a multi-cryptocurrency faucet with the thrill of an online casino, SatoshiHero carves a unique space in the digital currency domain. While it might not turn every user into a crypto magnate overnight, it promises enriching experiences spanning learning, gaming, and earning. As always, while navigating any online platform, prudence and awareness are indispensable. Dive into SatoshiHero with an open mind, enjoy the process, and watch your crypto portfolio diversify and grow!